A Lion Can Only Beget A Lion, Ojukwu's Son Announces His Debut To The Igbo Society In Style

---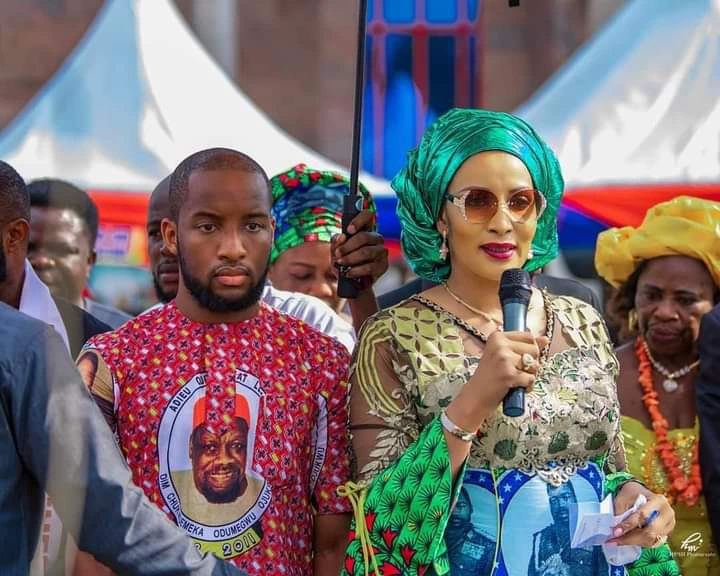 The late Dim Chukwuemeka Odumegwu-Ojukwu, the Biafran warlord was not just a fierce and courageous warrior, he was a man of light-years away from his contemporaries, this might have informed his reasons while choosing names for his children. One of his sons was christened "Afamefuna" which translates to "my name will not be forgotten".
Of course, Ojukwu's name can never be forgotten in the course of mortal history, but the name could also mean whatever the fire I have ignited would forever be kept burning by my people, an astute message to the entire world if you may put it that way. That was why there was little or no surprise when Afamefuna announced his presence to the Igbo society and the world at large when he performed the Ijele dance during the 10th posthumous anniversary of his late father a couple of days ago.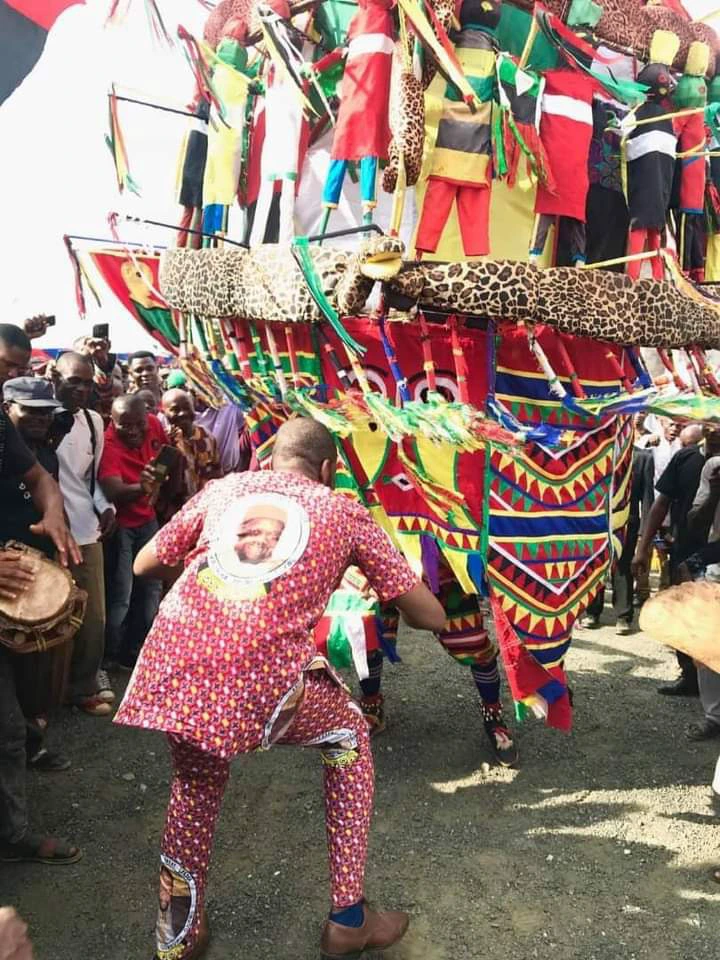 Meanwhile, until that few days ago, the Mechanical and Energy Engineering graduate from the University Of North Texas has relatively remained a silent figure under the tutelage of her mother, but in the words of multiple times award-winning American actress, Mary Tyler Moore, "You can't be brave if you've only had wonderful things happen to you."
That is why Afamefuna must have believed the time is right for him to roar like a lion he is expected to be, after all, a lion begets a lion, and a bloodline of Dim Ojukwu can never be a coward.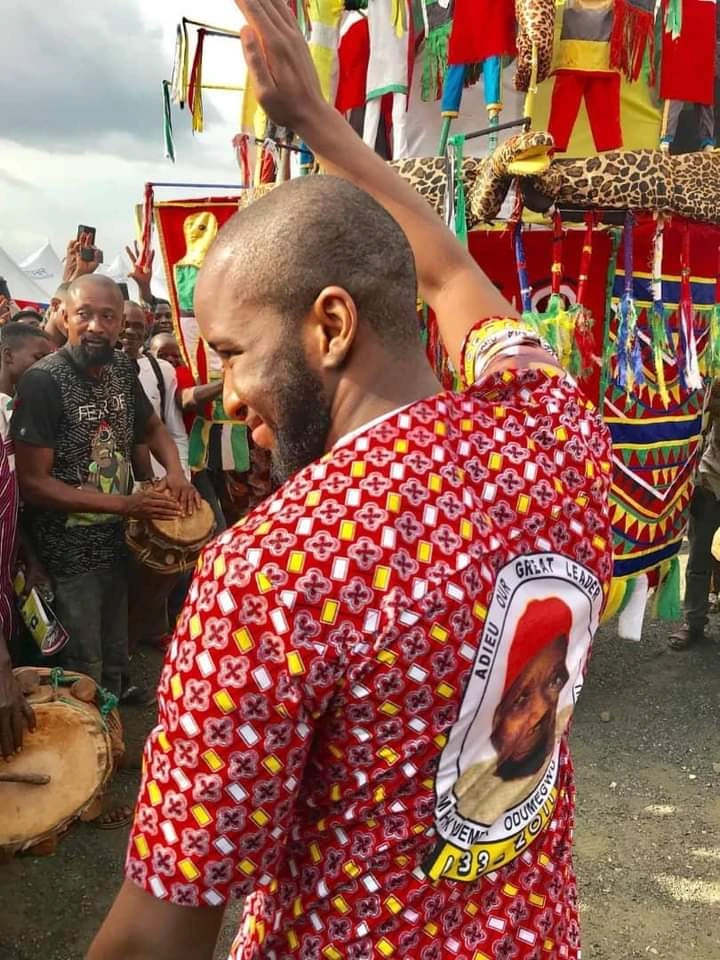 Away from that, the Ajele Masquerade dance is symbolic in the Igbo tradition, it is as old as the culture of the tribe, and it is only unveiled during a very important and special occasion. It was listed in the UNESCO archive as an intangible cultural element. There couldn't have existed any better way for the son of a great hero to make his debut on the stage of recognition than on such a special occasion.
Finally, if you had watched the young Ojukwu make the Ijele dance with great enthusiasm and vigour, you would have agreed that his father lives in him.
[NewsNaira]
---
Share this article!
<!—- ShareThis BEGIN -—> <!—- ShareThis END -—>
Others are also reading