Use Of Curry Leaves To Control Grey Hair In People .

---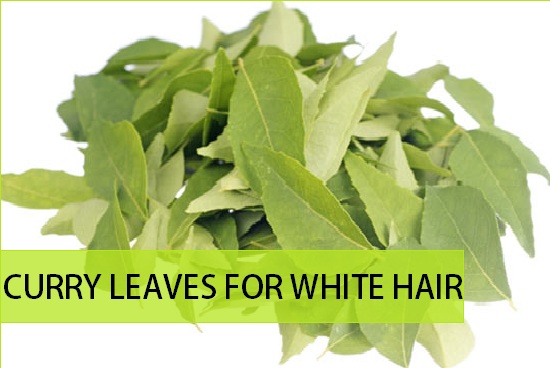 Naturally, gray hair is perculiar to older people, it is normally a feature that symbolizes aging.
However, in some young people gray hair has been observed. Hair graying occurs when the hair follicle gradually losses its melanin pigment. Melanin is a skin pigment responsible for hair colour.
Certain factors ranging from genetics, oxidative stress, nutritional deficiencies, smoking, physical body stress have been proven to contribute to the loss of this skin pigment cells (melanin) in hair follicles, thus resulting in gray hair (white hair).
Curry leaves have been traditionally used especially in India to control premature appearance of gray hair in younger people. This leaf slows down hair whitening and prevent pigment damage.
A Journal in the 'World Journal of Pharmacy and Pharmaceutical Sciences' on Review of Curry leaf tree (Murraya Koenigii): Versatile role in management of Human health by Bhavix Chauhan et al in 2017, highlighted that traditionally, "Curry leaves are boiled with coconut oil and the residue obtained is being used as a natural hair tonic which helps to promote hair growth and prevent premature graying of hair".
Another reports in the International Journal of Pharm Tech Research highlighted the traditional use of Curry leaves to retain black hair colour and even prevent premature hair graying.
Curry leaf is an aromatic leaf that is rich in antioxidants, beta-carotenes, protein content, alkaloids and anti-inflammatory properties. It is a rich source of Vitamins B complex, which aids in the production of melanin that maintains normal hair colour.
Curry leaf has a protective effect on oxidative stress as it improves hair scalp health.
How to use Curry leaves to control or prevent hair graying traditionally;
1. Curry leaf and coconut oil: a mixture of Curry leaf and coconut oil is a perfect combination because, the leaves containing vitamins B complex helps the hair fight against premature graying by building up melanin, the coconut oil helps soften and moisturizes the hair.
To do this;
• Blend some quantity of Curry leaves, add water before blending.
• filter the blended product with a tiny mesh size sieve to get the curry juice extract.
• add one tablespoon (rubber spoon) of coconut oil to the curry leaf juice extract, stir properly.
•Apply the mixture all over the hair and scalp thoroughly, leave for one hour before washing off with a shampoo. Do this twice a week.
2. Buttermilk and Curry leaves: add buttermilk to finely crushed Curry leaves, mix properly to form a smooth paste. Apply on hair scalp, ensuring that the paste covers the hair strands from root to the tip. Allow to stand for 30 minutes before washing off with a herbal shampoo.
[NewsNaira]
---
Share this article!
<!—- ShareThis BEGIN -—> <!—- ShareThis END -—>
Others are also reading