Risky reacted when he discovered After Bob Risky

---
Olanrewaju Idris, popularly known as Bob Risky had a clothing failure during his live video last night. Many people have always wondered how Bob Risky has been surviving as a cross-dresser for many years. It couldn't have been an easy task for a man to constantly have to alter his biological gender almost every day of his life. Sometimes, he does it perfectly that someone may even have second thought of whether he had finally done transgender surgery.
Bob Risky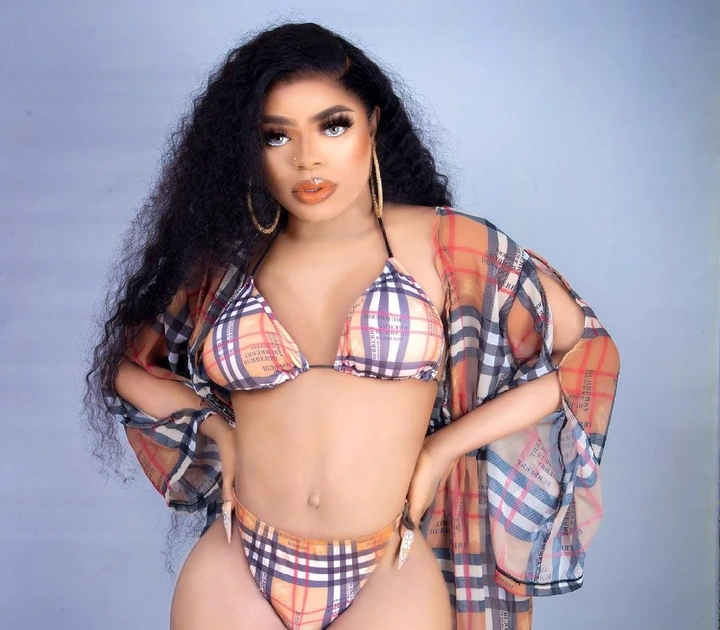 Photo Credit: @bobrisky222
As a social media personality, Bob Risky always tries to provide content for his followers to get more engagements and make his job as an influencer easy. In order to provide content for his followers, Bob Risky did a live video last night where he was dressed in a thick blue bathrobe. He showed off a bagful of cash where he brought out some stacks of naira notes.
He was showing off his bag of money during the live video when he accidentally had a wardrobe malfunction. Literally, a wardrobe malfunction occurs when an article of clothing slips out of position and accidentally uncovers a part of the body, which could be private area or intimate part. It is entirely different from indecent clothes that reveal a person's intimate parts.
The awkward moment the object which looks exactly like a Silicone bra slipped out of his chest before he realized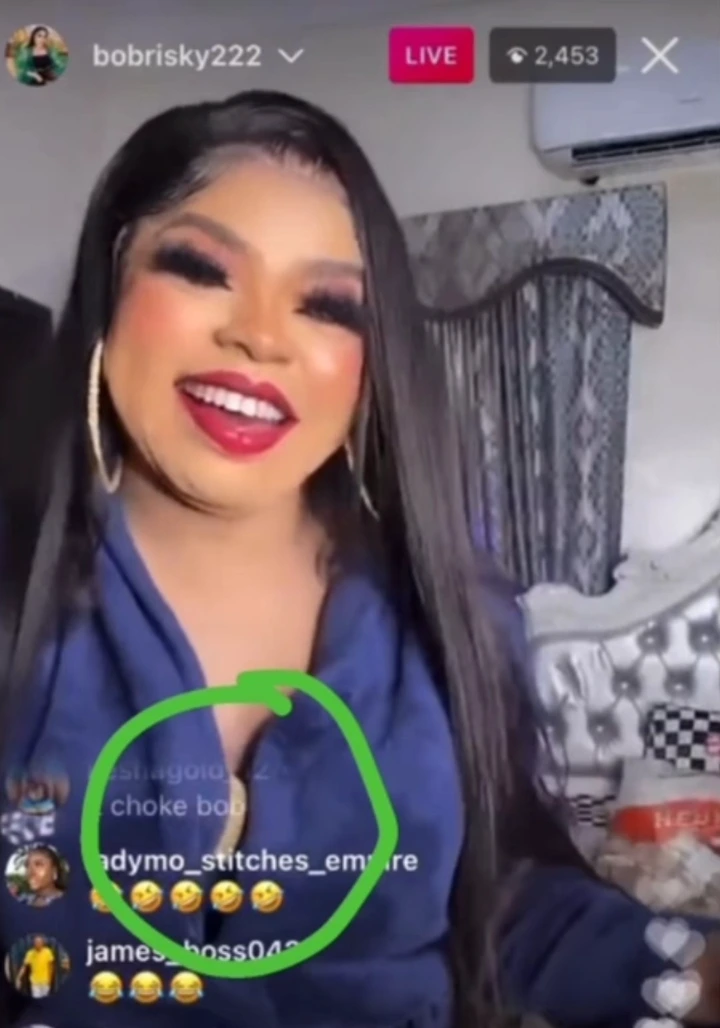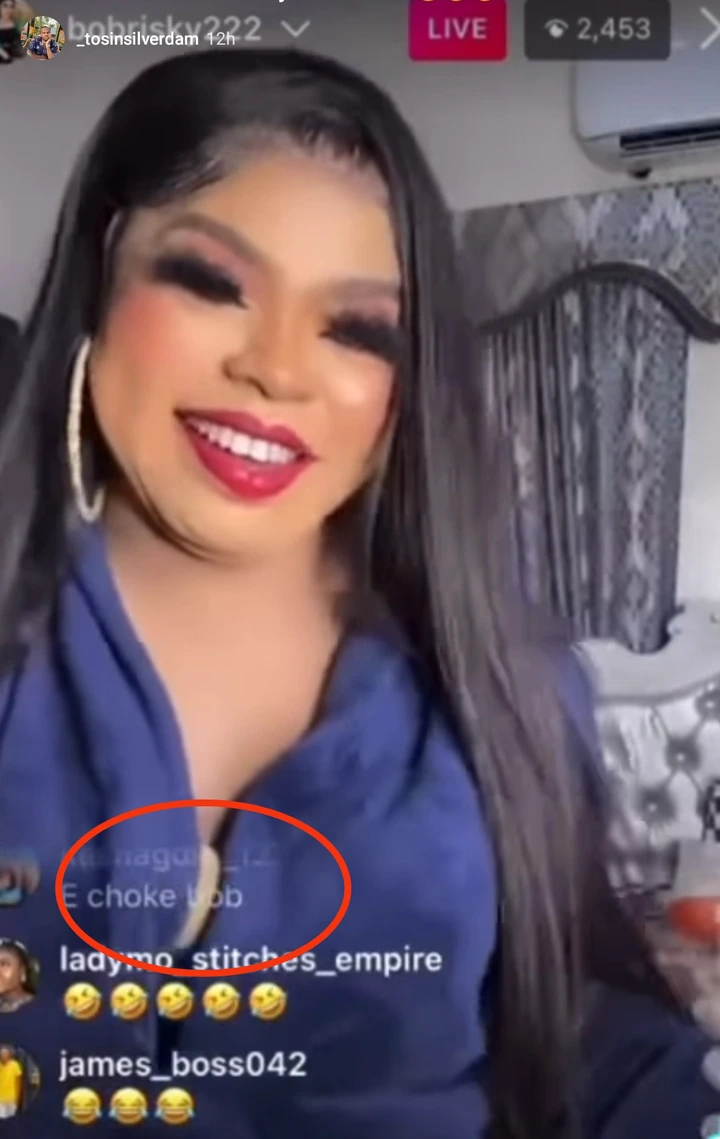 Photo Credit: @_Tosinsilverdam || Instagram
While Bob Risky was on the live video, he was trying to drag his sack of money when the silicone slips out of position. The viewers noticed the silicone bra before Bob Risky saw it because his eyes were fixed on the camera and not his robe. Within a short period of time, he realized that his silicone had slipped.
Bob
 Risky reacted when he discovered
After Bob Risky 
realized that his silicone bra had slipped out of position, he screamed and quickly used his hand to pack it back but he couldn't continue with the live video. Within the twinkle of an eye, he moved out of the camera sight and later used his hand to cancel the live video.
The moment he realized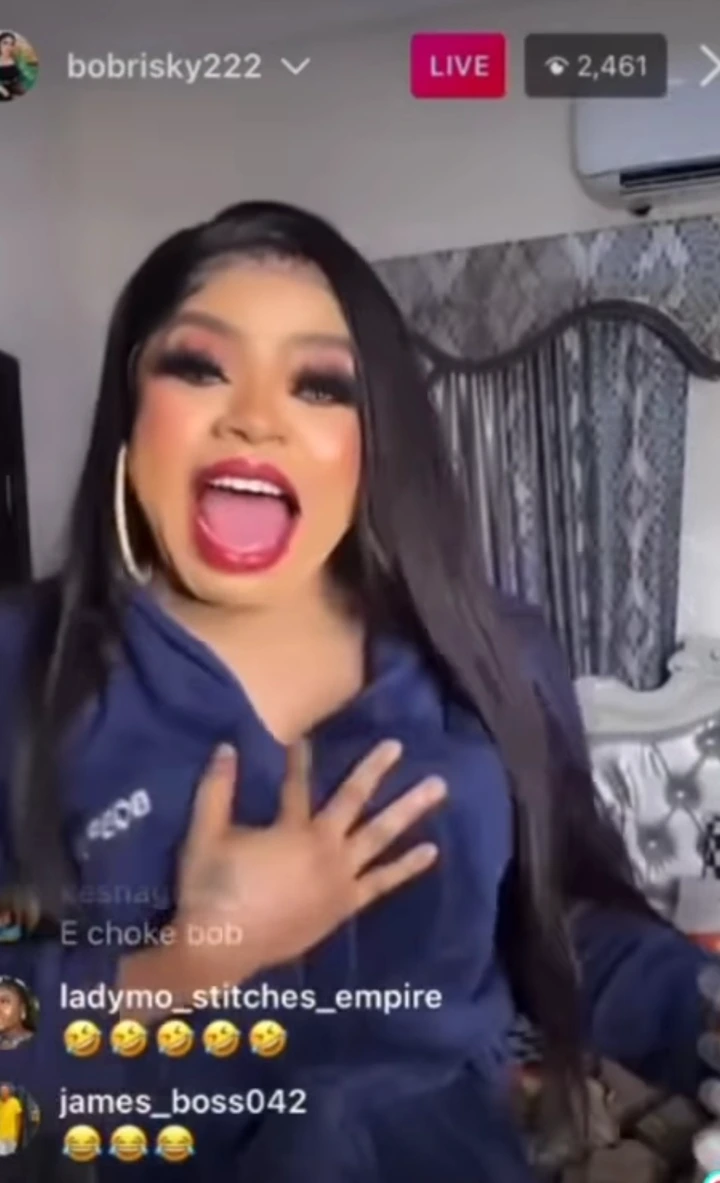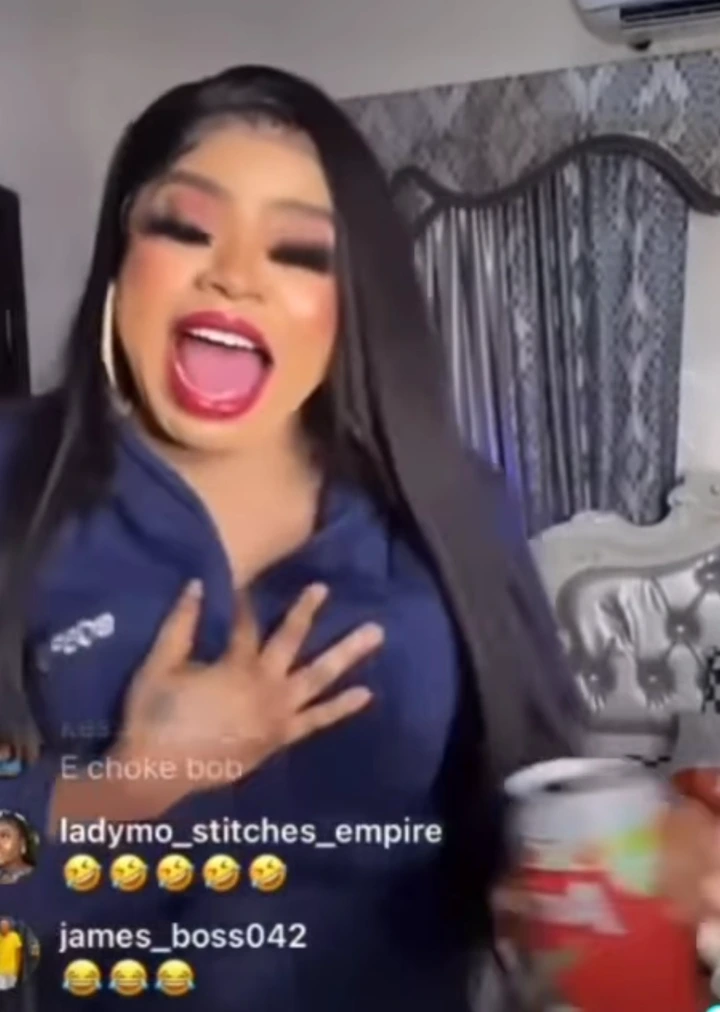 The silicone slipped out of position before Bob Risky notice but it did not fall down before he found out. Only the observant viewers noticed the error even though others knew something was wrong.
The moment he moved out of his camera's sight before using his hand to cancel the Live Video
[NewsNaira]
---
Share this article!
<!—- ShareThis BEGIN -—> <!—- ShareThis END -—>
Others are also reading