After I Declined A Man's Offer To Visit Him In A Hotel, See The Text Messages He Sent To Me - Lady

---
Due to the promiscuity of some ladies in the higher institutions within the country, many men see virtually all ladies as runs girls whom they can easily manipulate with money, and then sleep with. The notion that the ladies are there to study, and that they are expected to be well behaved both in character and in learning has been thrown into the trash by some men, as they believe think that the ladies all want money, and can do anything to gain it including sleeping around.
A lady by name Chinaza took to a Facebook group to narrate what she faced last week Friday in the hands of a man, whom she reluctantly gave her number out to, so he could let her be. She stated that her cousin called her out and as she's leaving her hostel gate, she met some men of which one of them drove to give her a lift. Having declined the offer, he kept on persisting that she had to just give him her number so he could let her be.
Later in the evening, he called her asking her to come and visit him at the instance in a hotel, there in Enugu. She was shocked and ended the calls severally after he kept on calling and repeating same thing. She slept off and on waking up saw the message below that still got her shocked, as the man sees her as a runs girl.
See below: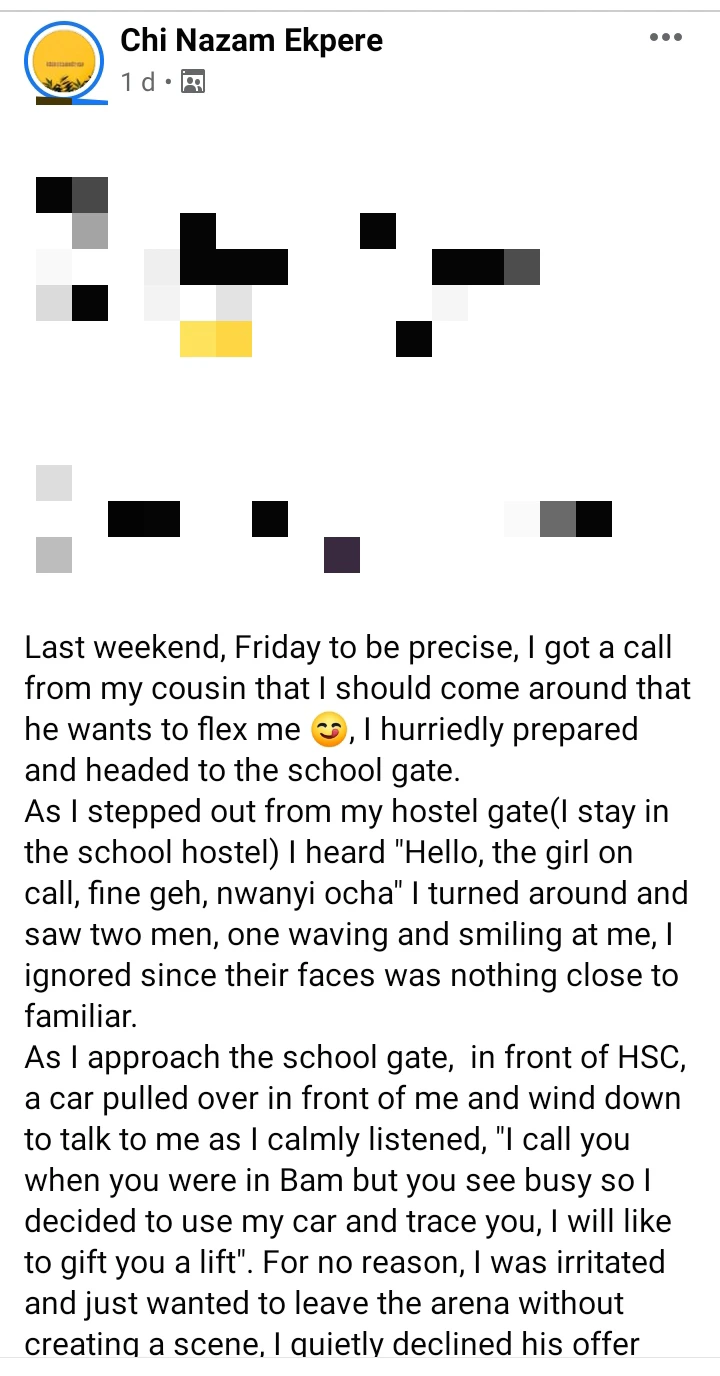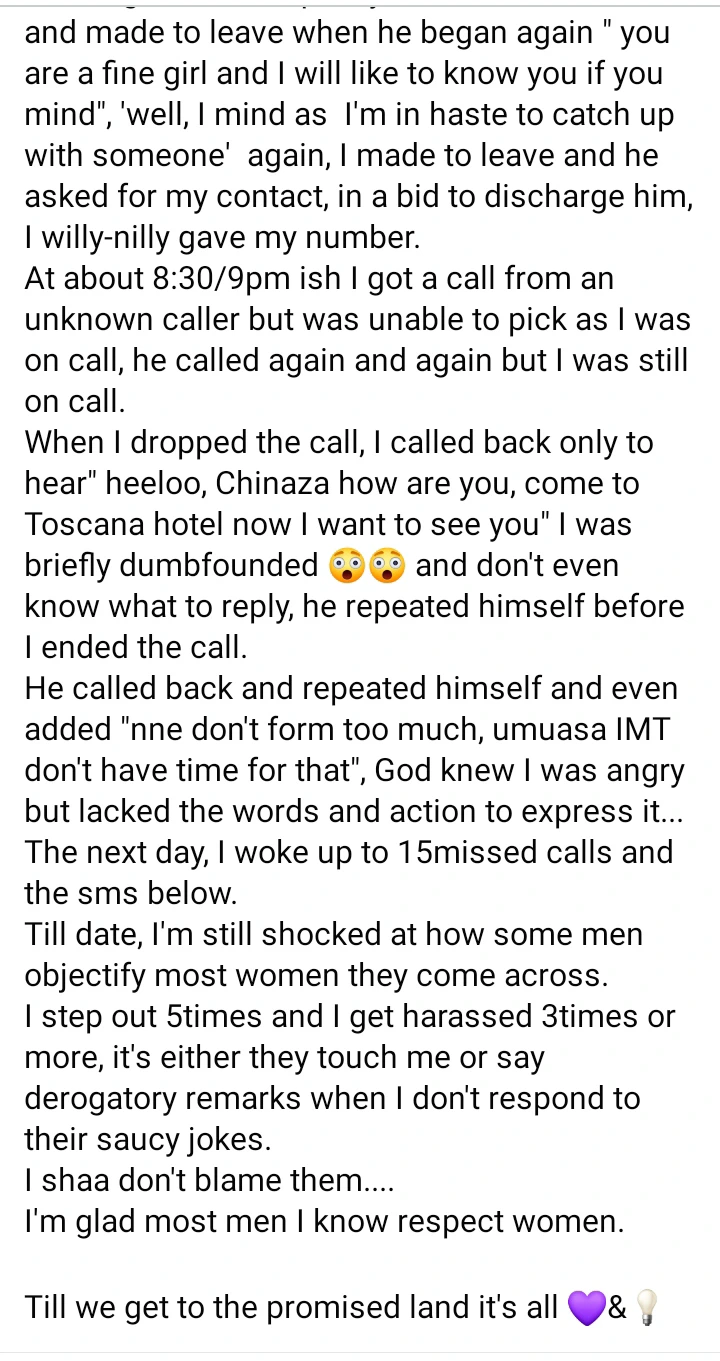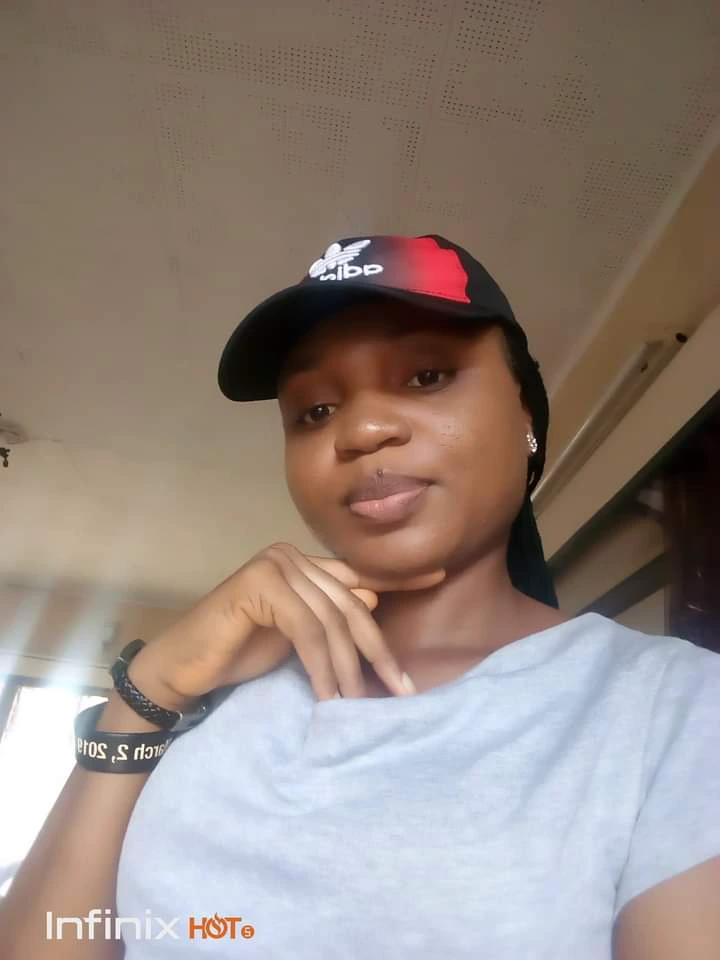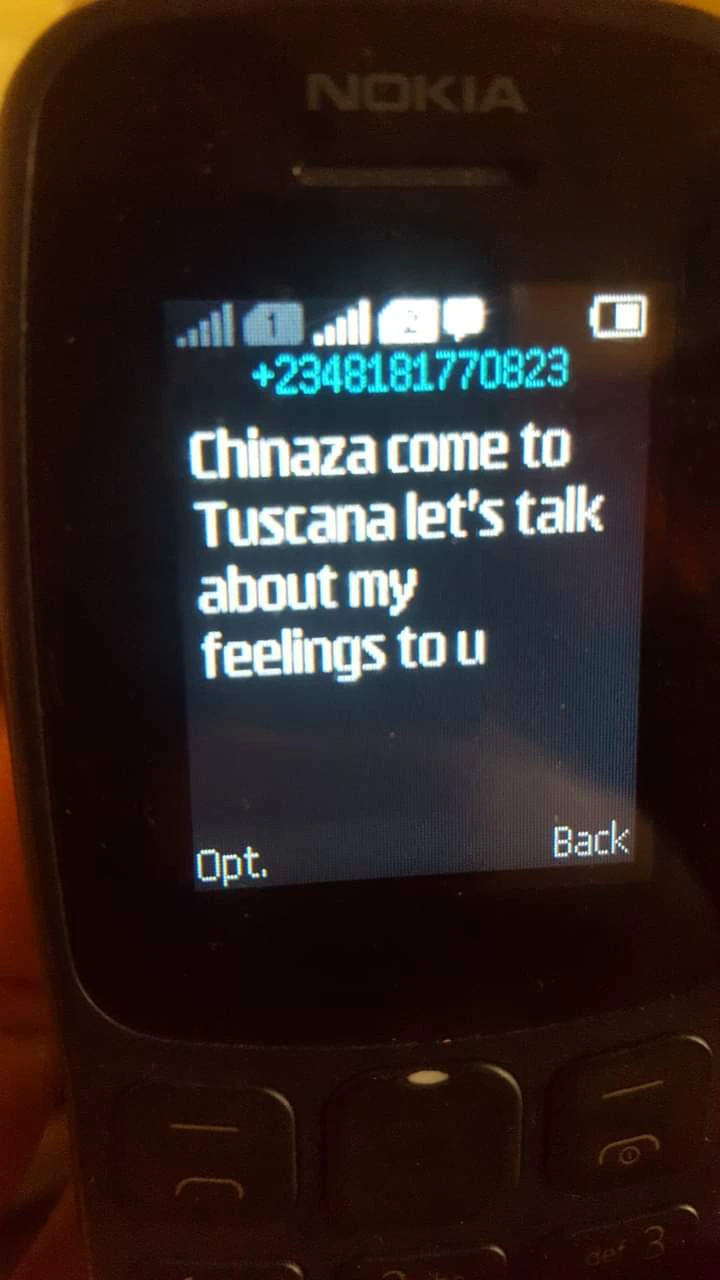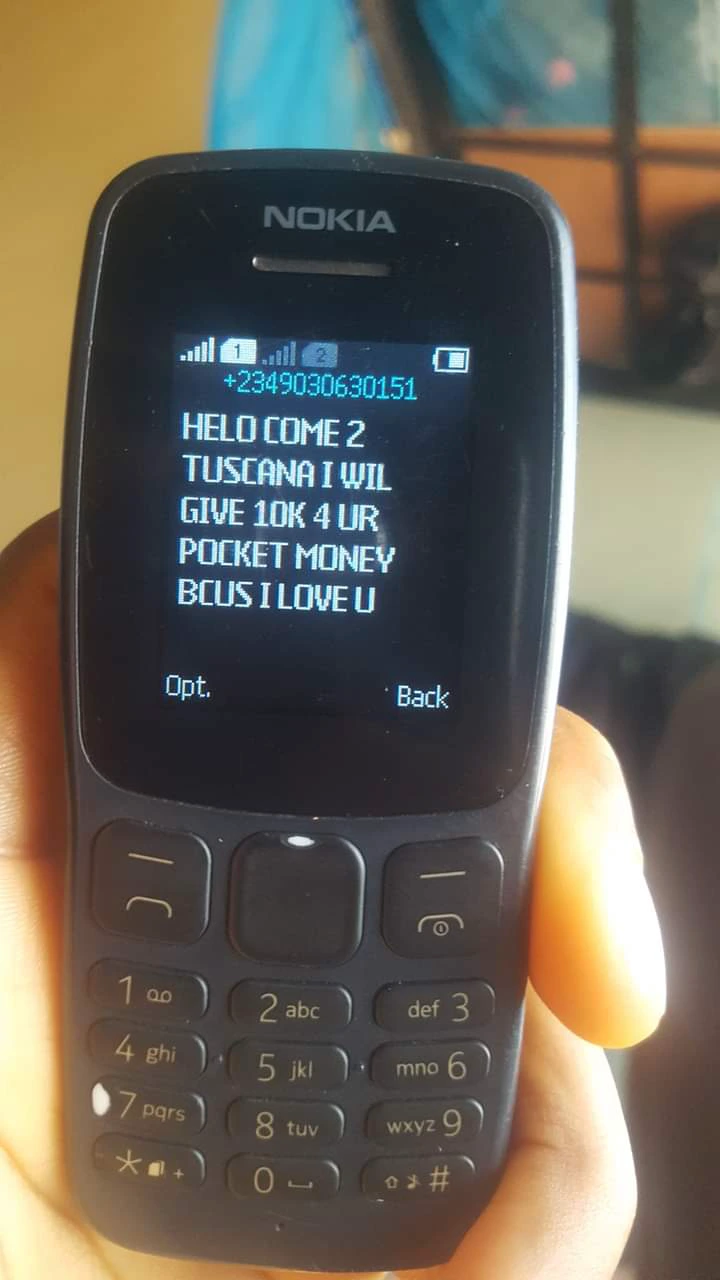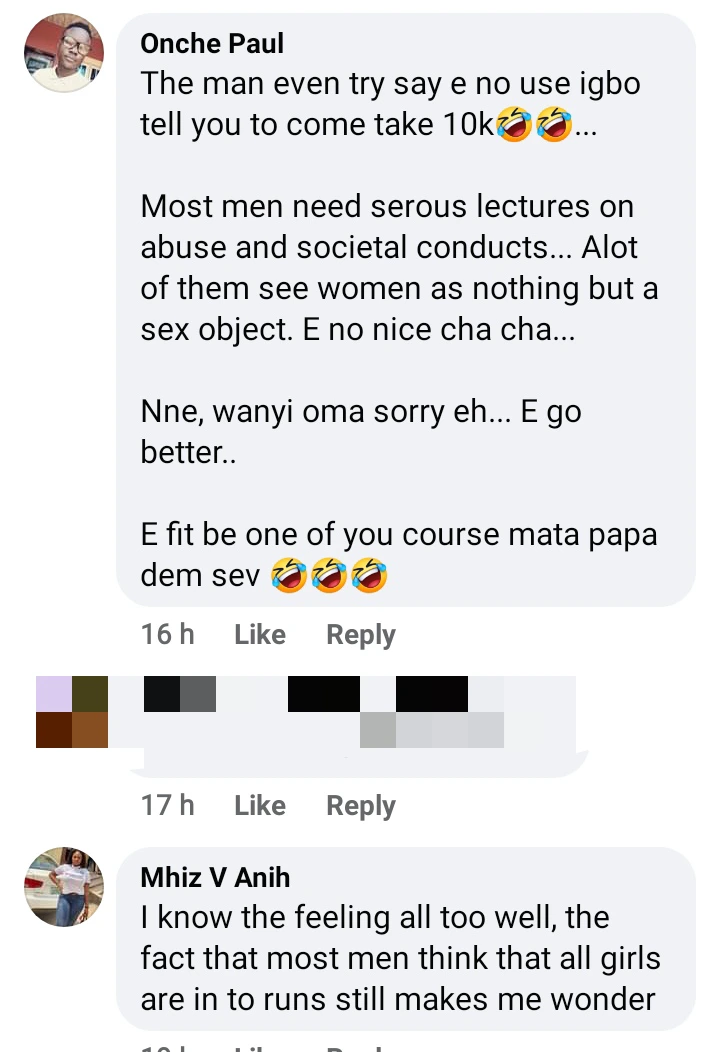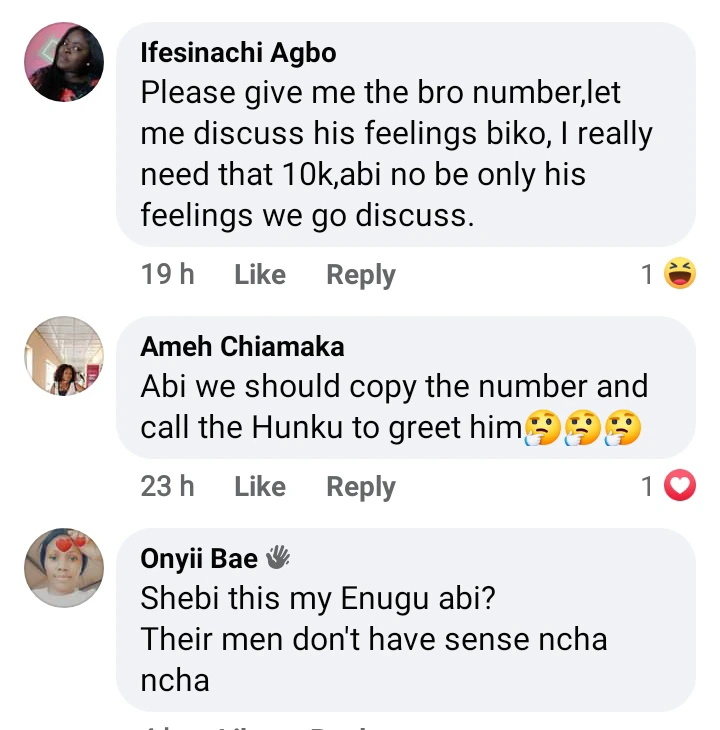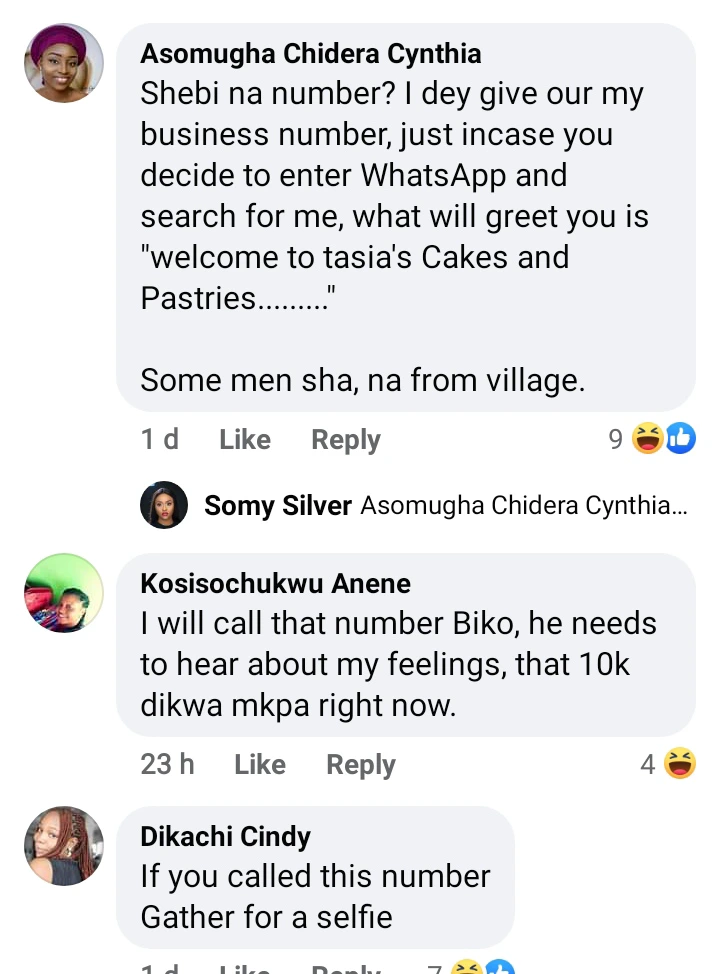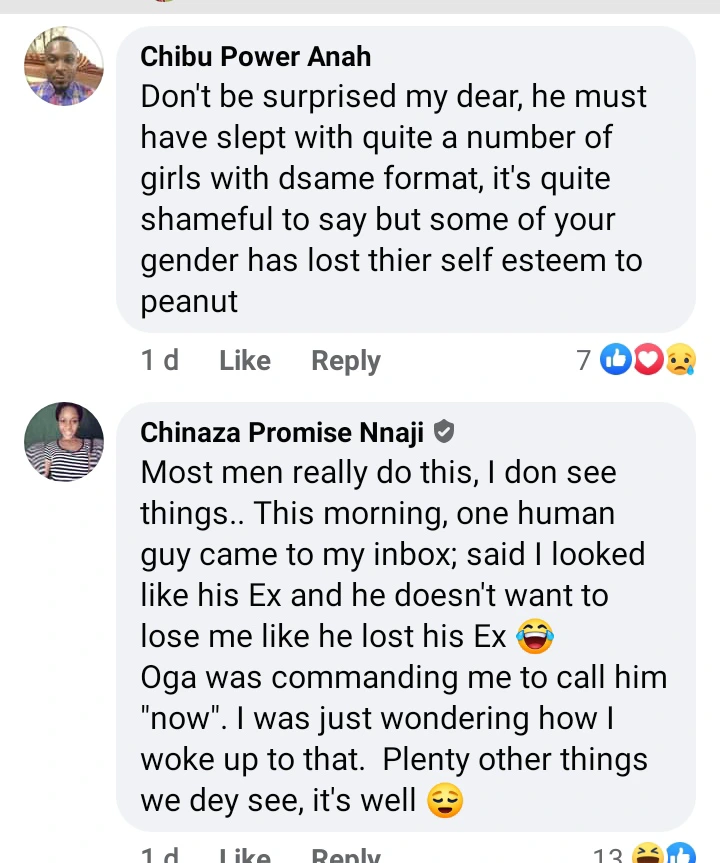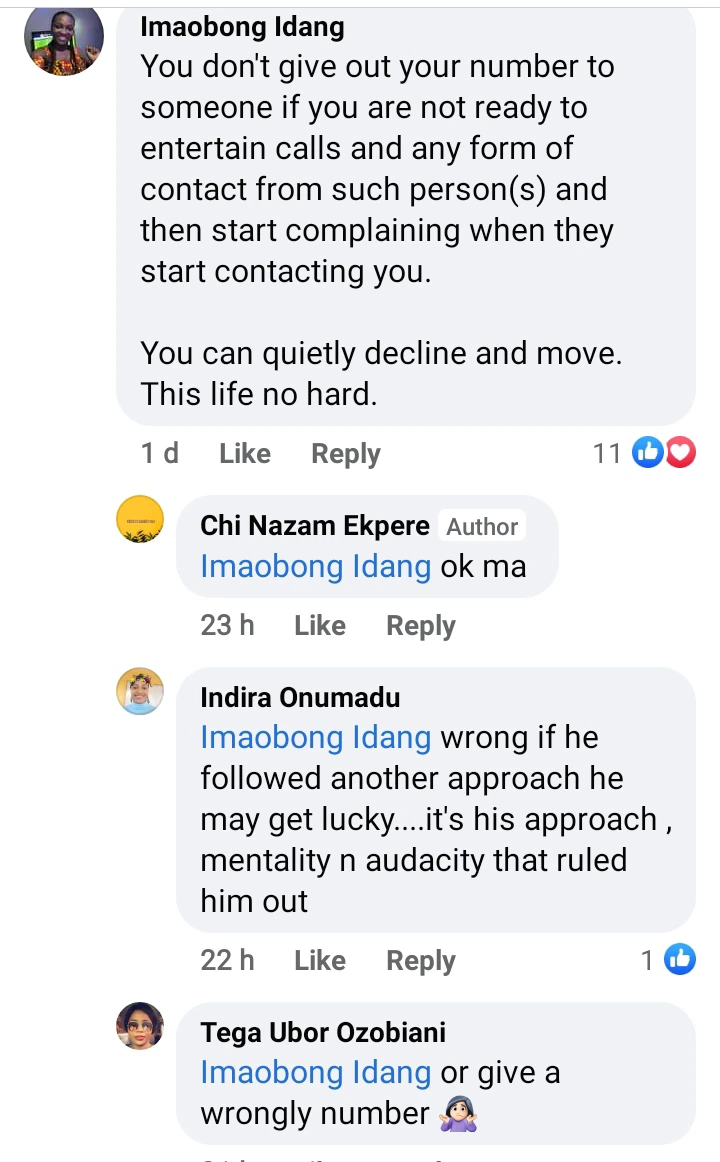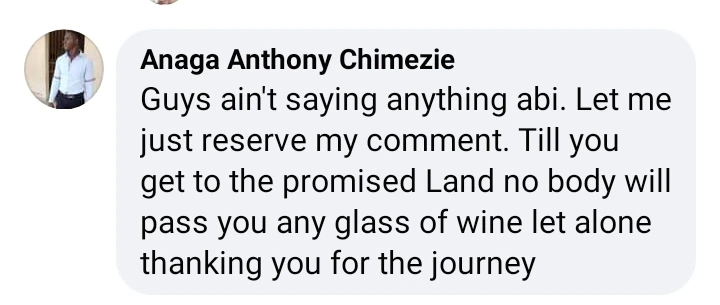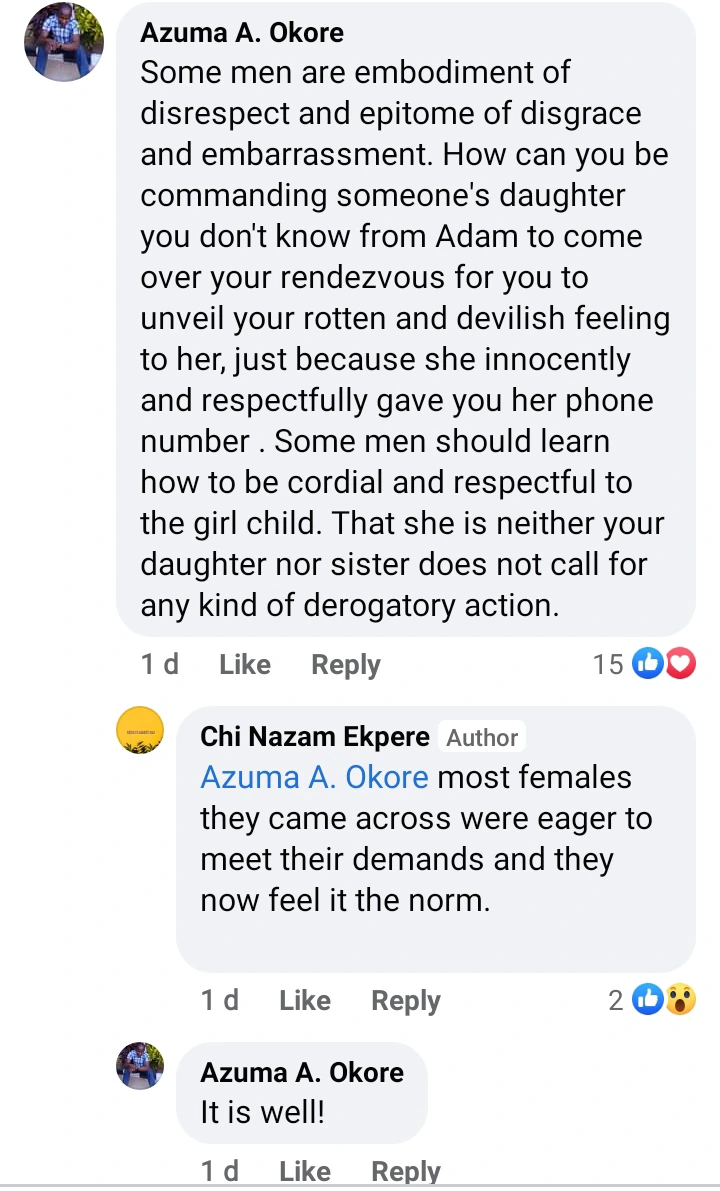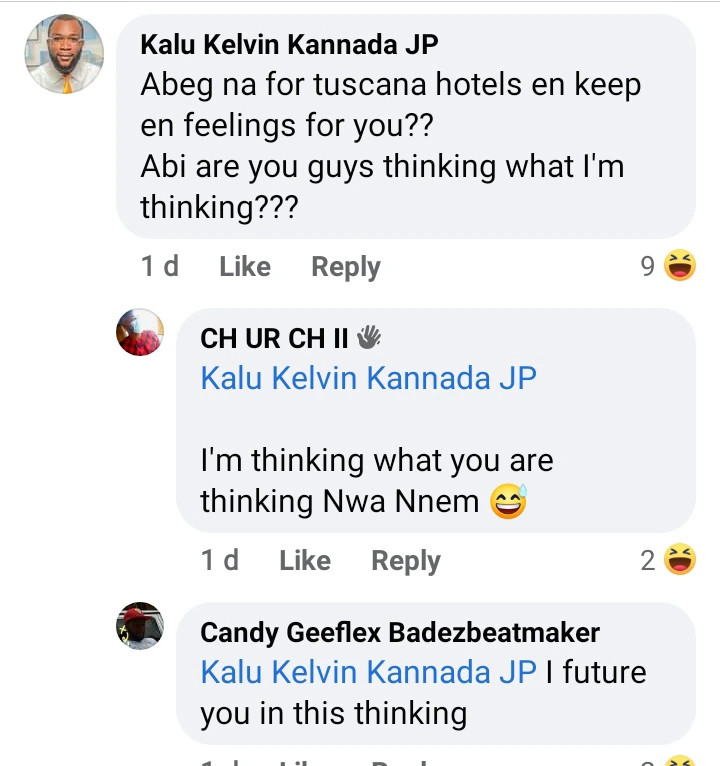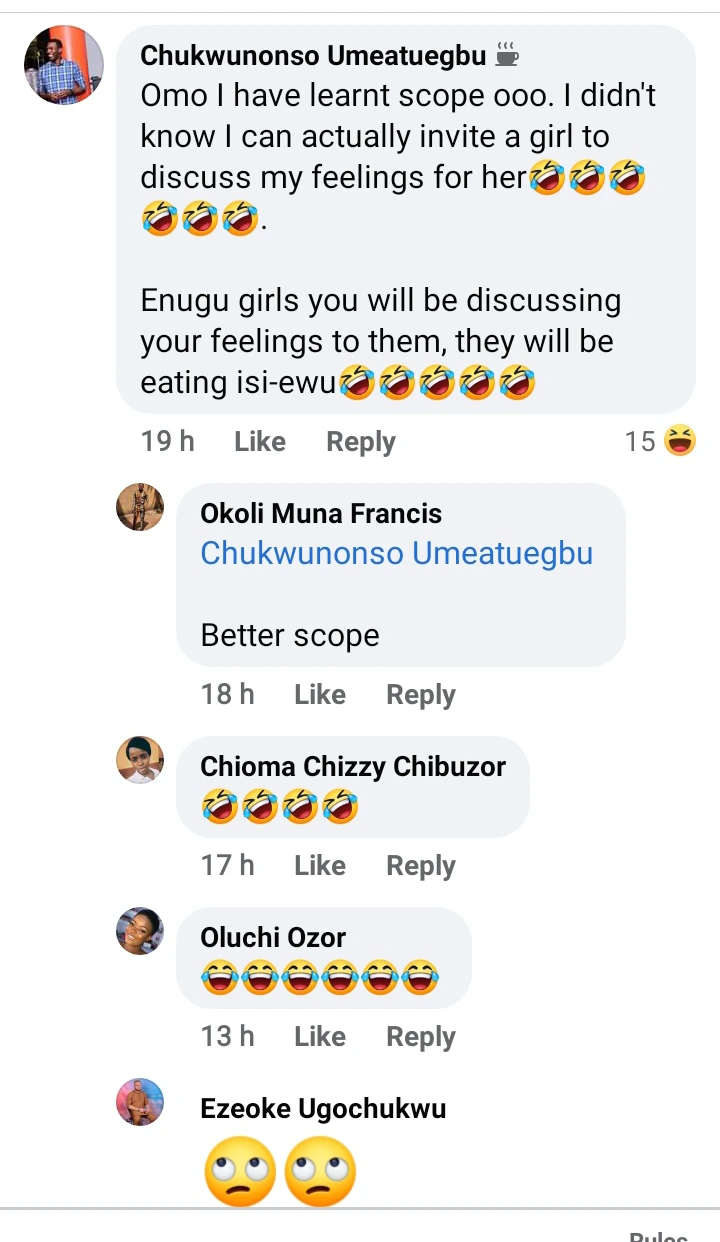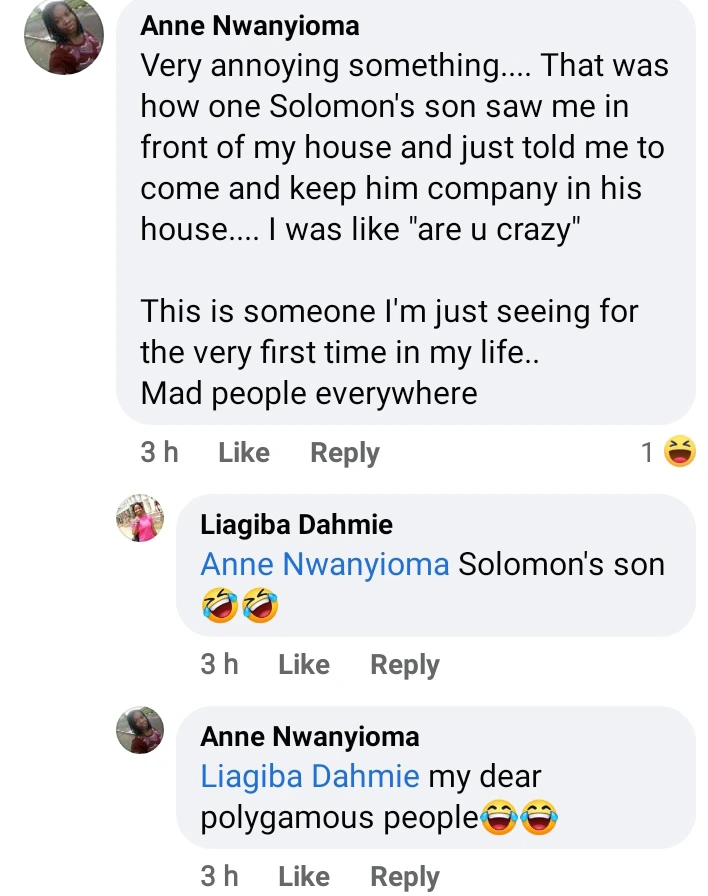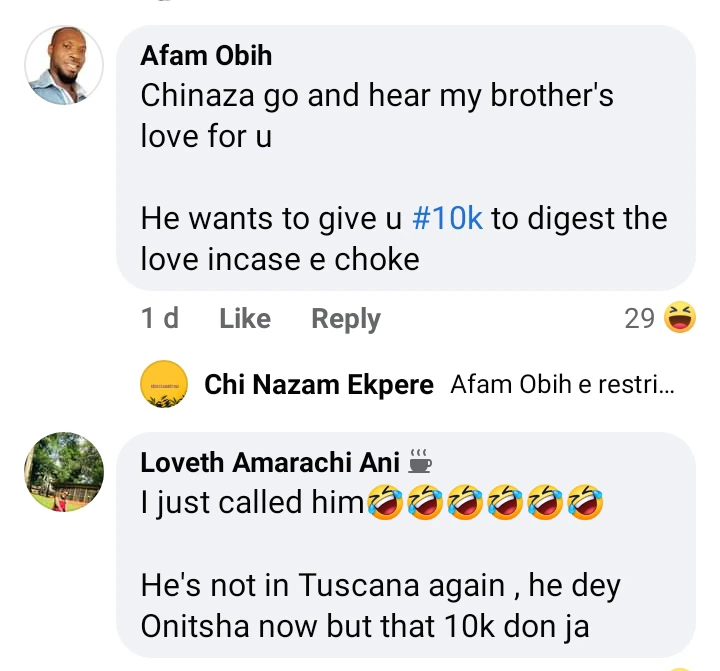 Inasmuch as there are many tertiary students who are into the habit of involving themselves in all kinds of vices, just to make money, the fact remains that there are the virtuous ones there and what you should do as a man is to always respect them. Avoid harassing women unnecessary and rather work on getting the best out of them.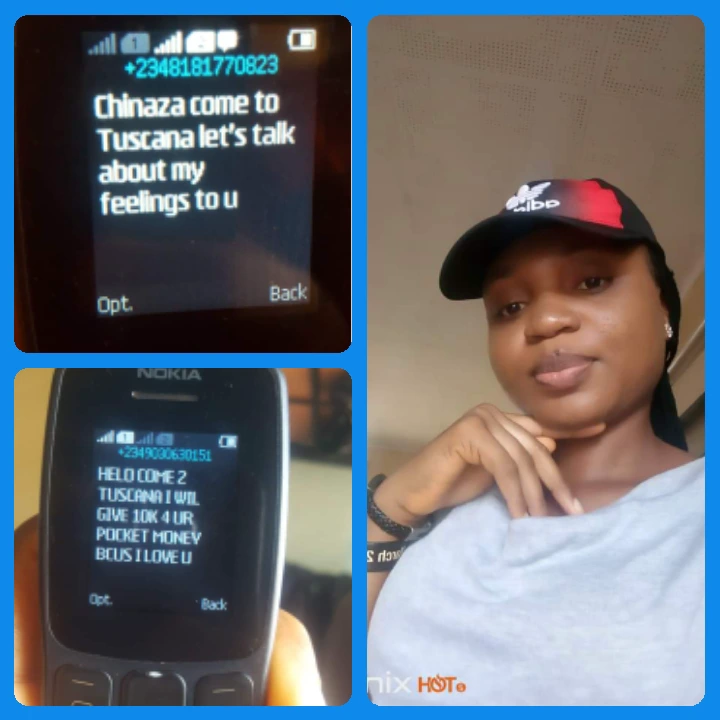 [NewsNaira]
---
Share this article!
<!—- ShareThis BEGIN -—> <!—- ShareThis END -—>
Others are also reading