Keep Your Oil, We Can Live Without It, But You Southerners Can't Survive Without Our Foodstuff"

---
Hours after the Foodstuff and Cattle supplies boycott from South was lifted, a Northern man is still aggrieved.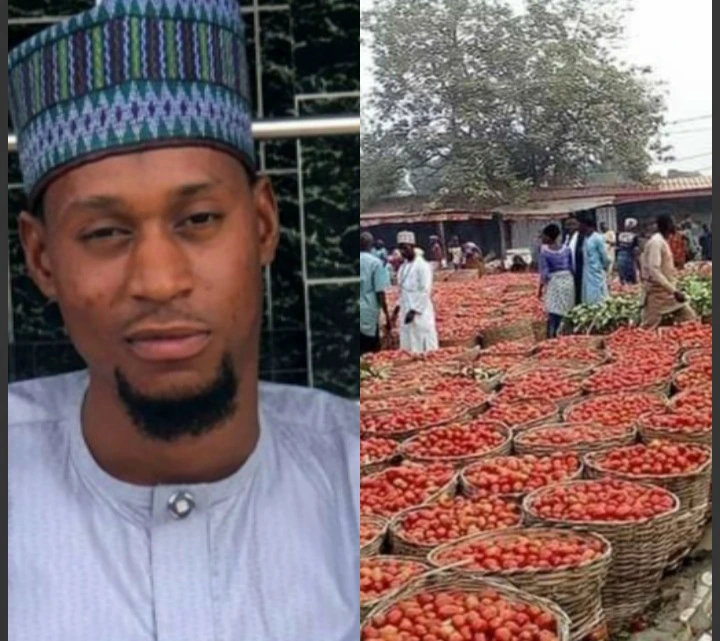 The man identified as NURAIN on twitter seem not ready to give in on the new resolve to resume supplies of food stuff and livestock to the south. He as well tried to rebuff suggestions that the Fulani's hijacked Hausas insisting that both tribes are same and alike.
"Hausa/Fulani are same so don't waste your time telling us Fulani hijack Hausas. Since you people are claiming oil, hold your oil and North will survive without your oil. But you people cannot survive without our foodstuff up North" Nurain brags.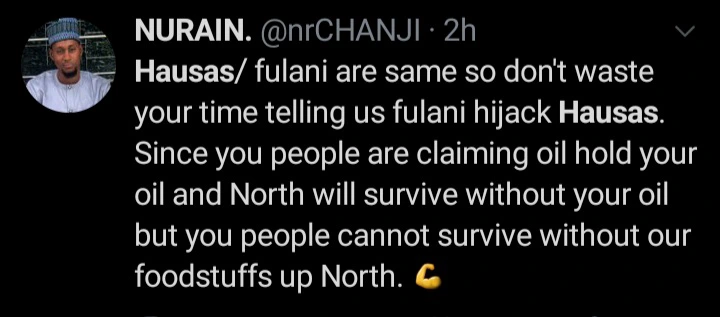 There are many more like him who still think the boycott from South should still be very much enforced. Reason why they still feel aggrieved is not disclosed.
However, either the North or South can adapt without the other but there is strength in Unity
[NewsNaira]
---
Share this article!
<!—- ShareThis BEGIN -—> <!—- ShareThis END -—>
Others are also reading