What I've Learnt From Dating The Rich, The Average And The Poor - Biodun Okeowo Offers Dating Advice

---
I always enjoy hearing what people from all works of life think about dating and the experiences they've had with it. It is a very long and sometimes exhausting process that can feel like you're always meeting person after person and still things are going nowhere. Someone who has experienced this first-hand and is here to give us her take on relationships is star Nollywood actress Biodun Okeowo.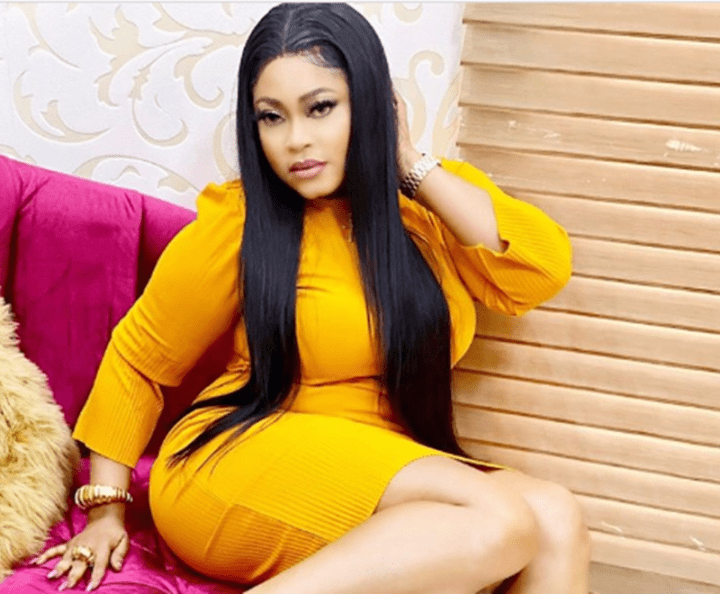 Biodun Okeowo once thought that she had found the one. She got married to her now ex-husband many years ago and even after having two children, the marriage still came to a crashing end not too long after. According to her, she couldn't stop crying and even cried on the day her ex-husband got re-married.
In a new interview with The Sun, the Nollywood actress opened up about dating, how she wanted to get married again in 2020, and lessons she wants to pass on to girls who are currently dating. Are you ready to see Biodun Okeowo's advice? Then let's go!
When asked about her goals for 2020, Biodun said that part of her relationship goals for 2020 was to get married.
When further probed about the kind of man she would want to marry and the kind of man she absolutely cannot marry, Biodun said:
The only man I would advise any lady, not to date/marry, is a guy without prospect; forget if he's not rich now. People with prospects are the billionaires of tomorrow. But some ladies don't recognize opportunities.
Secondly, I advise people to do what rocks their boat. I can't advise anyone on who to date or not to date.
In my dictionary: Love doesn't choose based on standards.
I've dated the rich, the average and the poor, yes I have!
Love strikes most in odd places. And for me it's love first before any other thing… yes some women might be lucky getting their package full this means (having a handsome, rich man) Which is every woman's desire and prayer.
But then someone must be with the other men too. And we shouldn't forget that God could come through for anyone, especially when the person is not lazy and has prospects.
Very solid advice!
Truly nobody knows the way this thing called life goes. Somebody at the top today can be at the bottom tomorrow and somebody at the bottom today can be at the top tomorrow. To decide a relationship solely on where someone is financially isn't ideal. It is an important factor but I think that as long as the person is a hard worker that is willing to help him/herself, then one can go for it. Very good advice.
I'd like to know what you think. If you have any interesting thoughts on Biodun's advice, maybe you don't agree with it or you have something to contribute to the conversation, feel free to leave a comment on my Facebook post and we can all discuss there. I'm always interested in hearing what you have to say.
[NewsNaira]
---
Share this article!
<!—- ShareThis BEGIN -—> <!—- ShareThis END -—>
Others are also reading